Status (DEX)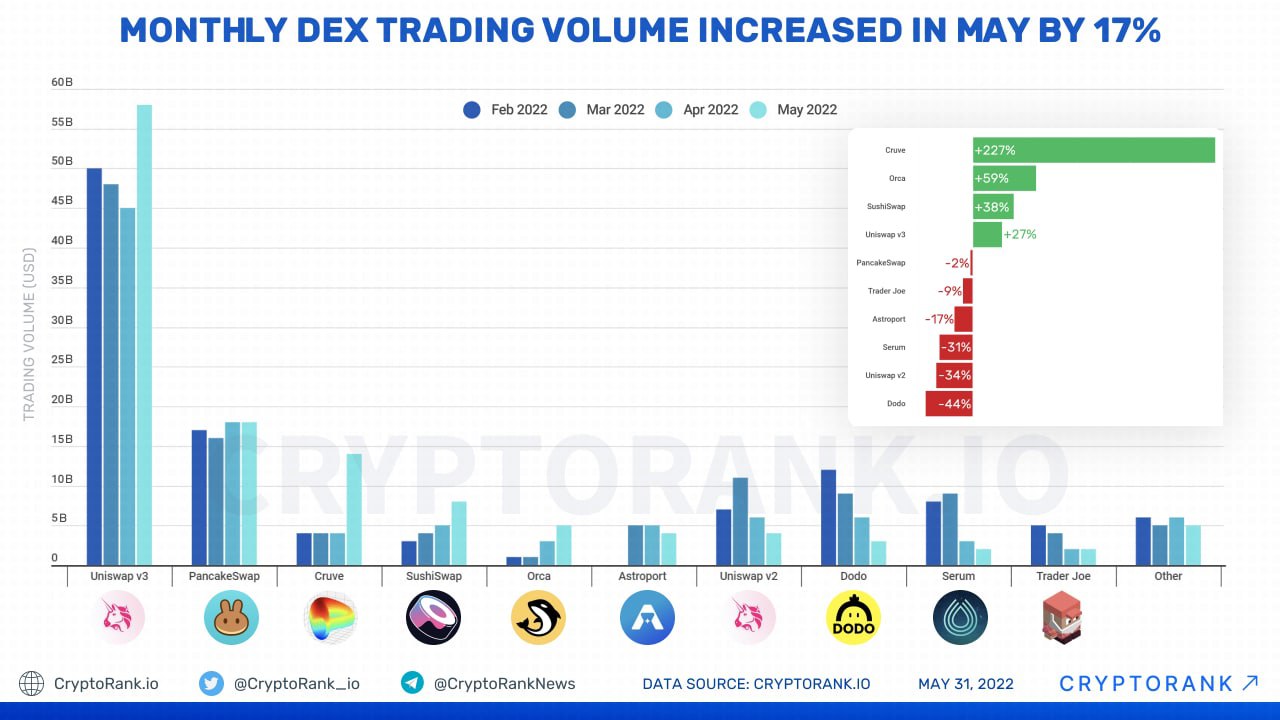 The weekly trading volume of the decentralized exchange (DEX) UNISWAP has exceeded $10 billion. It is worth more than 11 trillion won in Korean Won. According to a tweet posted by UNISWAP Chief Executive Officer Hayden Adams on the 20th (local time), UNISWAP's weekly trading volume was $10.1 billion, up 25.7% from the previous week. If weekly trading volume continues to remain at a similar level, it has the potential to reach $500 billion in annual trading volume. Cryptocurrency data provider Coingecko estimates 24-hour trading volume at $1.9 billion.
UNISWAP is a decentralized exchange protocol built on the Ethereum network. By introducing the concept of a "liquidity pool" in which users create a pool of cryptocurrency pairs they want and obtain a transaction fee, it compensated for the chronic liquidity supply problem of decentralized exchanges. In particular, it gained popularity by Airdorp 400 units of its own governance token UNISWAP (UNI) in a wallet that has used the UNISWAP exchange at least once in September last year.
Due to the DeFi craze that started in the middle of last year, UNISWAP transaction volume is rapidly increasing. In February, the cumulative trading volume exceeded 100 billion dollars. UNI prices are also skyrocketing. As of 10:44 am on the 21st, the price of UNI is 32.15 dollars as of Coinmarketcap. It is up 701% compared to 7 months ago. Pancakeswap and MDEX, which are considered to be representative decentralized exchanges along with UNISWAP, also showed that their 24-hour trading volume exceeded 3 billion dollars.
Status (NFT)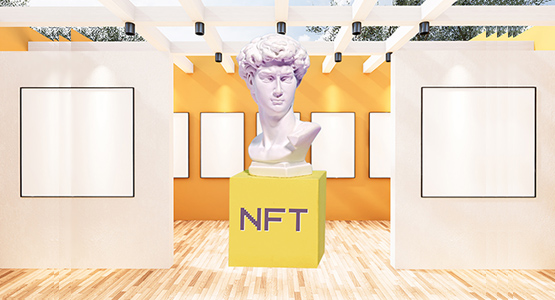 NFTs were first known in the gaming arena. In 2017, a blockchain + NFT game called 'Crypto Kitty' became popular. It looks like a simple cat card game, but each card is made of NFT, so it is rare and irreplaceable. As this concept becomes popular, attempts are being made in the game industry to provide users with the added value of game fun and monetization by combining 'NFT items'. In a completely virtual metaverse world, there is a 'sandbox'-like game where all elements, including real estate, are NFTized.
Following games, the field that opened the 'flower' of the NFT market is digital art. In the past, digital works were difficult to be recognized for their value due to the limitation of easy copying, but the story has changed with the advent of NFTs. Even if hundreds or thousands of copies are widespread on the internet, anyone who can trade with real value can narrow the linked NFTs down to one owner (or multiple, NFT ownership can be divided into n).
Of course, not all NFT works are sold at high prices. According to Nonfungible.com, more than half of NFT works are under $1,000. However, the case of Beeple and Grimes has significant implications in that it heralded the arrival of an era in which digital works can be recognized as having the same value as the real thing.
NFT Game
Digital Art
NFT Sandbox
Non-Fungible Token
NFT's translation is 'non-fungible token'. Here, token is interpreted similarly to 'digital token', and non-fungible token means that information of a specific thing is recorded so that a copy cannot exist. Therefore, NFTs are currently mainly used to record and prove ownership of things, and even products that can be reproduced are attracting attention in that they can be easily identified by connecting NFTs.