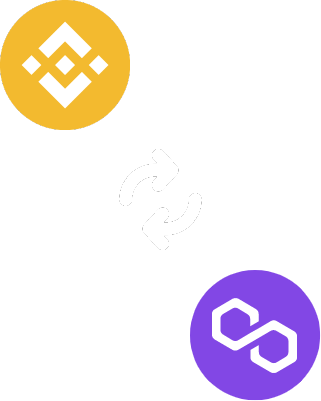 SUPREME FINANCE
MULTI-CHAIN SUPPORT
Available with Polygon chain support with BSC
It plans to increase the number of new users using global DEX services by swapping 1 billion of the existing 5 billion Binance Chain-based tokens with Polygon-based tokens.
We plans to increase users of the global DEX which we provide the service by swapping 1 billion of existing 5 billion Binance Chain-based tokens to Polygon-based tokens.
※ Swap schedule and detailed information will be announced later on Supreme Finance website and communities
Success is not the end
The Goals for HYPE Token
We would like to start the DEX Mission Project with a new challenge. The mission we set is focused on how to provide more challenging and powerful access and rewards to customers in various Crypto markets. Everyone claims DEX, that is, a decentralized trading system, but it is difficult to know whether customers' deposits/withdrawals are made quickly and accurately, whether compensation is appropriate, and whether the investment target is safe, and whether the transaction is smooth. The HYPE Project dares to declare. We will open an innovative system that can provide an optimal environment by building a system for drastic structural innovation and growth with customers. Please do not compare the existing general SWAP trading system with the current DEX. True to its name, the HYPE Project will take on a realizable challenge that can HIGH-RETURN to customers.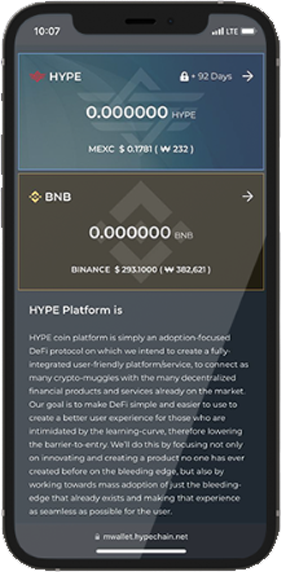 Start with HYPE Wallet
Buy, Trade, and Invest in the HYPE DEX world
Tracker
Build custom lists, monitor HYPE Crypto & NFT Product
Alerts
Edge on the market by setting alerts for instant push notifications
Widget
Simple widgets at home screen for own personalized status
News
News feeds with favorite asset by personalizing filters to own needs